Adam Philpott has worked for Mando operating heavy machinery since 2016. Due to the help of Lucy and her training department, he has quickly become a skilled Mineral Products Qualifications Council (MPQC) operator.
Adam expressed interest in training on an Articulated Dump Truck; he knew quite a few operators in the South West area and this sparked his enthusiasm to apply for a role with Mando Solutions. Adam and Lucy promptly arranged his MPQC training with our MPQC assessor, Wayne Drake.
MPQC training is Mando's choice of accreditation as it is the preferred standard in the quarrying, mineral products and mining industry. The MPQC standard is a preferred road to competence for Mando as it drives the specific development of man, machine and application so to promote a detailed understanding of the relationship involved in those categories as well as immediately coaching an awareness of hazards through behaviour, this also starts or continues the candidate on his/her safety development journey. An MPQC training program consists of 3 Mobile Plant Training components: Theory, Test of Understanding and a Practical test that covers everything from pre-start vehicle inspections to shutdown procedures. Not only does the MPQC training alone cover everything the operator requires to be a confident driver, Mando will also accommodate any operator with extra attention to areas in which they may feel are their weak points.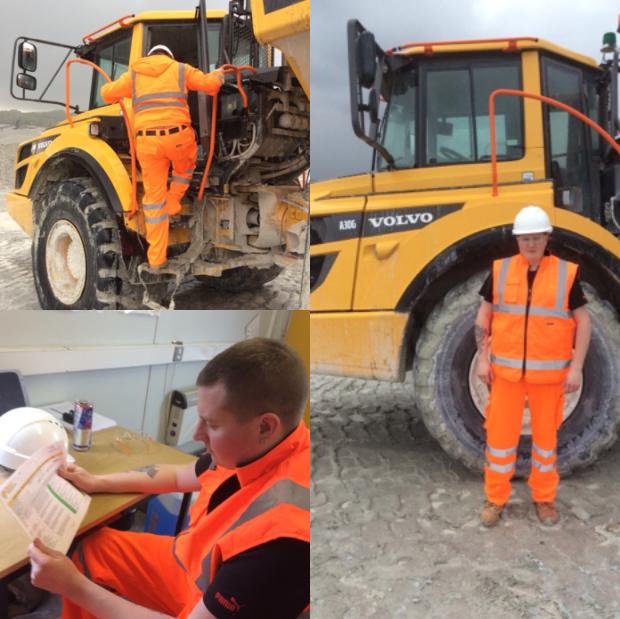 Since this training, Adam has been placed consistently through Mando Solutions to one of our key clients. He has built an important relationship with them and now covers multiple sites across the South West.
Adam is currently in the process of getting his NVQ and also has the confidence to obtain other plant accreditations in place. Mando are ensuring that they are with him every step of the way through his training.
Don't hesitate to make an enquiry with our training department today. This is all supported through our internal MPQC training department