Mando Solutions are pleased to have supported the Noah's Ark Appeal by attending the 13th Royal Ascot Charity day hosted by one of our most prestigious clients – Chepstow Plant International. The Director of Mando Solutions says…"we are proud to support such a fantastically important charity in Wales and thanks to our work partners, we were able to bring them together for a great day out raising the much needed funds to support the Children's Hospital Charity of Wales".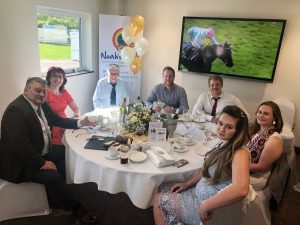 The Noah's Ark Charity believe passionately that all children in Wales should get the best possible hospital care, and working with the NHS, they aim to provide the Noah's Ark Hospital with state of the art equipment and facilities; helping it become one of the best children's hospitals in the world. 
Money is raised for the charity through ticket sales for the day, tote profits, a Gold Cup raffle and the auction with exciting prizes throughout the afternoon, of which we have donated Twickenham England vs Wales World Cup warm up rugby tickets with hospitality and pre match banter with David Flatman & Tom Shanklin! (Ex England and Welsh Internationals).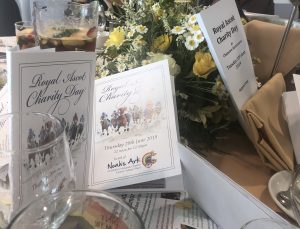 Head of Recruitment & Sales, Ashley White purchased his daughter an exciting Volvo Toy in the auction.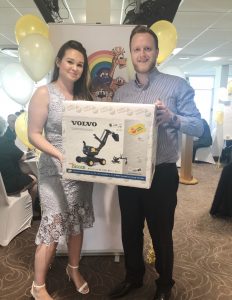 Director of Blue Sky Digital Solutions, Ian Brewer came away with the Twickenham tickets donated by Mando Solutions and he looks just as happy about this as we are!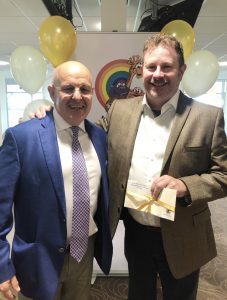 What a brilliant day had by all and it was such a pleasure to support a very deserving charity in the company of our valued clients.
To donate to this incredible charity, visit https://noahsarkcharity.org/donate_now/