MANDO SOLUTIONS WELCOME TAULUPE
FALETAU TO THE TEAM…FOR THE DAY
Thanks to our fantastic operators, loyal clients, and hard-working employees, Mando Solutions are celebrating over 10 years in business. The company Moto "Delivering Value through People" has proved very true and is visible through the exceptional growth and development of the business. This has helped the expansion of the business and meant that new premises were in order to even further grow as a nationally recognised strategic recruitment partner.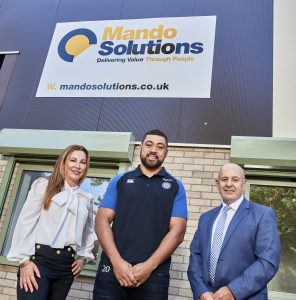 This month, Mando Solutions had the pleasure of inviting Welsh international and British & Irish Lion Taulupe Faletau, who we are proud to sponsor at Bath Rugby, to mark the official opening of our new, bespoke offices. Clients & customers that joined us in the celebration were pleased to see the new offices open and up in action and the team were delighted that Taulupe brought along a signed Bath Rugby shirt, which will take pride of place in the new reception area.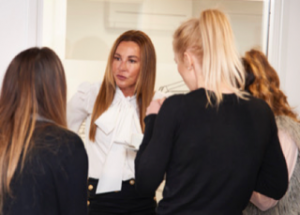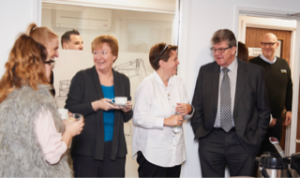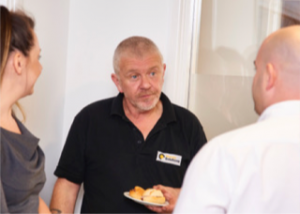 The company's commitment to continuously develop across all departments has meant we've been able to provide a service with safety, integrity and competency of our operatives.  With training being a key to the success of this, we are proud to announce that we have been approved as a VQ centre. Our extensive plant training portfolio now enables us to support at any stage of the MPQC accreditation process. This ranges from tailored plant training programmes to the MPQC standard, MPQC plant assessments and Level II VQ's in Plant Operations. In addition to this, we can also provide familiarisation, refresher training packages and post-incident reviews.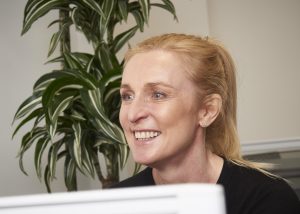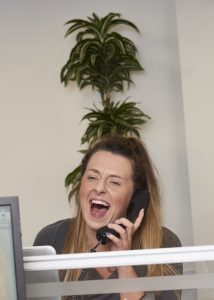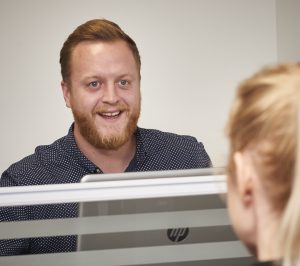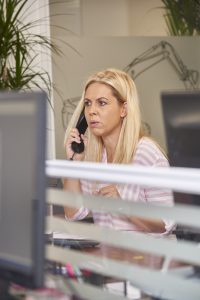 Director Rachel Corcoran says "We are extremely proud of what our team have achieved in 10 years and we are pleased to be able to keep on doing what we do for our clients. A huge thank you to all who have contributed to our success and here's to the next decade."